Last month Sohonet had the pleasure of hosting the London Python Dojo again.
You might be thinking of karate at this point, but a coding dojo is a safe place to practice and develop your coding skills. This one has met monthly for almost 10 years and specialises in the Python programming language, which we use a great deal here at Sohonet. In fact a good few of our developers and engineers took the oppurtunity to attend.
The night started in our break-out area with some pizzas and drinks as the participants arrived and got to know one another a bit.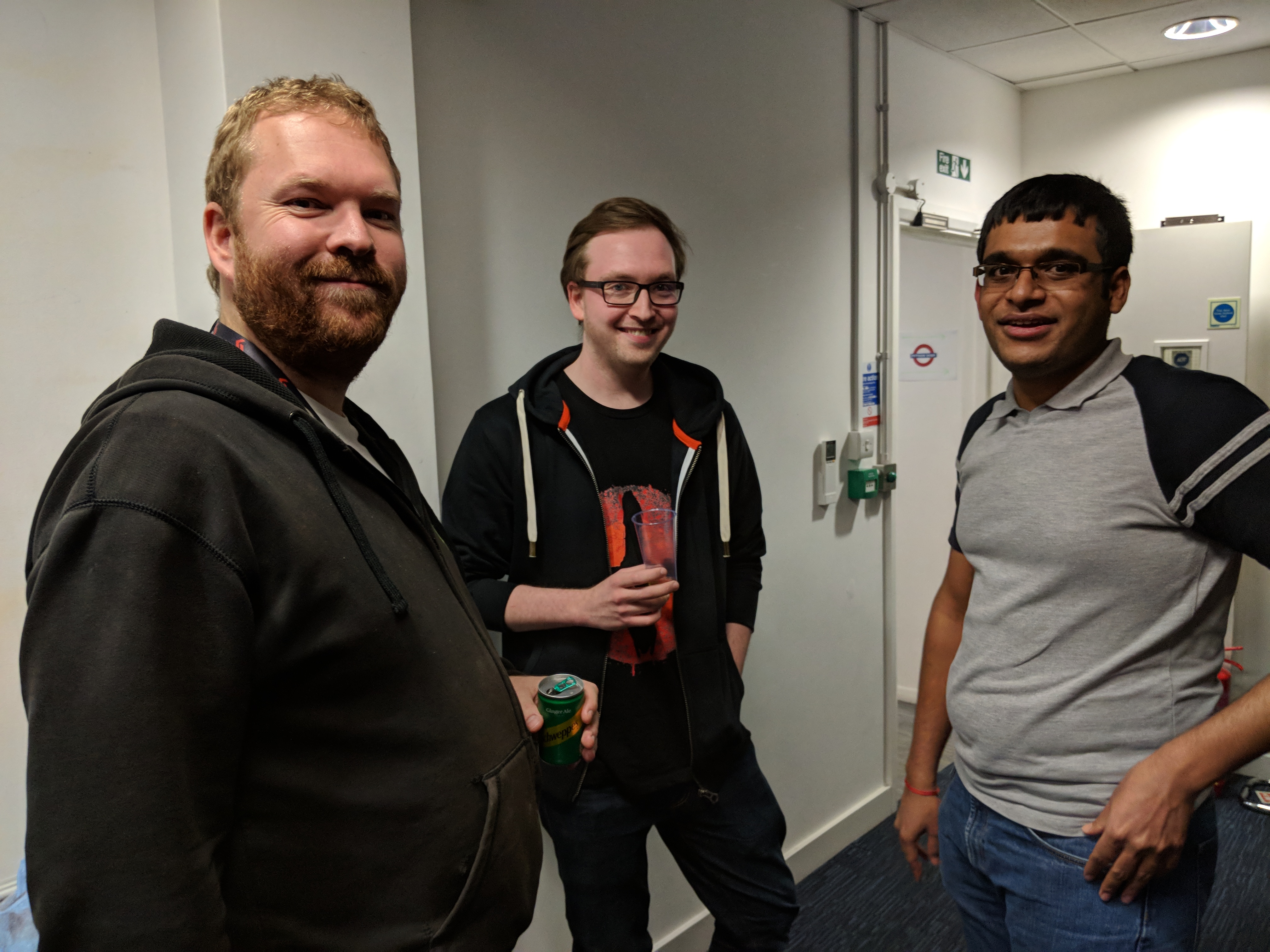 The ideas board started to collect possible tasks for the evening's coding. We take a group vote and work on the most popular task.
This month there was a lightning talk from long time attendee Tim Golden. Since we often end up coding board games at the dojo, he's written 
a library to provide a versatile board object
. This will give us a head start for coding games like Battleships, Noughts-and-Crosses, Connect4, Boggle, Word Search, you get the idea. As it turned out, the vote winning task was "Do something with a Board", i.e. using Tim's library to make something fun.
So we divided into 5 teams and proceeded to the top floor to see what we could come up with. It's always a chalenge to see what a handful people of differing abilities can come up with, and the 90 minutes goes very fast! Some teams fix their code just in time for their demo!
At the end we had:
a Minesweeper clone
a self generating random land/sea map
a maze solver
Connect4
Battleships
Each team took their turn to demo their creation and quickly run through the highlights of their code. It seems the board library helped the teams get started quickly and to make more or less working versions of their game, which is certainly something they can be proud of!
Before we adjourned to a local pub, we had the book give away. O'Reilly provide a free programming book every month, and one random dojoer gets their name pulled out a hat. This month it was 
Python Data Science Handbook
.
All in all a fun and educational evening. Big thanks to our office manager Kaiya who worked late organising everything.